Coming Soon
Radio DAMASE

Born on 27 January 1928, Jean-Michel Damase composes in a style often compared to Gabriel Fauré, Francis Poulenc, Maurice Ravel, Serge Prokofiev, Albert Roussel, and Stravinsky; incorporating many of the rhythmic and harmonic complexities associated with twentieth-century French music. Throughout his career, Damase has remained a traditionalist, "continuing the post-tonal line of Debussy and Ravel without the modish interest in their deeper-seated implications."* Or, in the composers own words, "I prefer sincerity to forced innovation." His music is accessible without being lightweight; unabashedly melodic, with a distinct delight in "obsessive" motifs; tonal, though, paradoxically, harmonically complex; rhythmically surprising; playful; respectful of tradition and form; and always superbly crafted.
In spite of his works' obvious and readily appreciated merits, too few are familiar with Jean-Michel Damase. Because very little information is available about the composer and his works, I created this site to assemble as much of it as possible and share it with others.
My goal is to encourage those who are not yet familiar with Damase to seek out his very rewarding music. If you are fortunate enough to have enjoyed hearing or performing Damase's works, I hope I can provide some useful information about discovering more.

I welcome your comments, corrections and additions. Please send information to:

Michael Lasser
chezdamase@gmail.com
Last updated on 23 December 2006

*The New Grove Dictionary of Music and Musicians, 1st Edition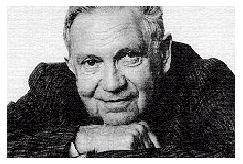 "What remains as one of the minor mysteries of the last half-century of musical history is the fact that, for all the immediate attractiveness of his compositional voice, the work of Jean-Michel Damase has remained such a well-kept secret."
------------------
Christopher Morley
from his program notes for
Piano Music by
Jean-Michel Damase
Chez DAMASE is now reviewed and approved by M.Damase. Contributions are now directly submitted by the composer. Look forward to significant additions to the website.

HOMEPAGE HIGHLIGHTS

| | |
| --- | --- |
| | News |
| | Future Performances & Events |
| | Recent Recordings |
| | Notable Event Coverage |
| | Submissions |
| | Acknowledgements |


RECOMMENDED RECORDINGS



Gramophone Magazine
Critic's Choice &
Good CD Guide selection

BBC Music Magazine
«««««
Highest Rating


Please help support Chez DAMASE.
Purchase more than 150 works by
Jean-Michel Damase using this
Sheet Music Plus Search


Duo concertantes for harp;
Ballade for harp & strings
Rachel Talitman, harp

Music for Winds & Piano
Jean-Michel Damase, piano

News
Important new recording! Complete duo concertante works for harp released

The complete catalogue of concertante works for harp en duo with flute, viola, and bassoon (in addition to the Ballade for harp & string orchestra) featuring harpist Rachel Talitman has just been released. The program includes the world premiere of Double Concerto for Bassoon, Harp & String Orchestra, dedicated to the soloists and conducted by the composer. Released by Tailtman's label Harp&Co, this very important recording may be purchased here. For complete details see below (Recent Recordings).


Recent Compositions

We are delighted to announce the publication and performance of several recent compositions. Works and details of their premiere performances are listed below. Click on linked titles to purchase at Sheet Music Plus.


Dialogues for two flutes (Éditions Lemoine | 524-03988)
Premiere: Nobutaka Shimizu, Paul Field; flutes | 7 November 2005 | Tokyo, Japan
Awarded Honorable Mention by the National Flute Association Newly Published Music Competition 2006

Fantômes for flute, oboe, clarinet, bassoon (Éditions Lemoine)
Premiere: Avedis Chamber Music Ensemble | 20 January 2005 | San Francisco, USA

Quintette for clarinet and string quartet (Éditions Lemoine)

15 Minutes for flute and string trio (Éditions Billaudot)
Premiere: Ensemble Hélios | 6 January 2005 | École Normale de Musique de Paris

Epigrammes et Madrigaux for voice and harp (Éditions Lemoine)

Aurore for piano (Éditions Lemoine; 3')

Rondeau for two clarinets and piano (Éditions Billaudot; 3'30)

Japanese World Premiere Tour (7, 8, 11 November 2005)

The composer, along with flutists Nobutaka Shimizu and Paul Field, performed in Tokyo, Oksaka, and Fukuoka. The concert included works by Fauré and Damase, including the world première of Dialogues for two flutes (Éditions Lemoine).
Competitions and Exams
| | |
| --- | --- |
| | Presided over the spring exams at the École Normale de Musique de Paris. |
| | Juror at the 1st International Contest for Concertos for Paino and Orchestra in Lourmarin, France |
| | The 2006 International Competition of the Union française des artistes musiciens (L'Ufam) programmed Harpsodie (Éditions Harposphère) as one of two works comprising the finale of its harp contest. |
| | Tango for harp solo (Éditions Harposphère) was included in the 1st International Harp Contest in Nice, France. |
Jean-Michel Damase Interview

Comme il vous plaira with Charles Sigel on Espace 2, Radio Swisse Romande
Charles Sigel conducts a two-and-a-half-hour interview with the composer for his program, Comme il vous plaira on Espace 2 (29 May 2005). Recorded in April at Damase's home in Paris, the show features rare recordings (including the song taken from the ballet , La Croqueuse de diamants, a concert recording of the third movement of the Concerto for Flute & Chamber Orchestra, and one of the songs of Colette), as well as an extensive and candid review of Damase's life and music. (In French)


Future Performances & Events
7 December 2006, 8:00PM
Bellingham, Washington USA
Western Washington University
Performing Arts Center
Concert Hall
Quatre facettes for flute and guitar (1998)
Anna Steele, flute
William Coogan, guitar

14 December 2006, 12:30PM
Paris, France
Salle CORTOT
78, rue Cardinet
75017 Paris
Métro: Malesherbes
Admission: Free
Sonatine for two pianos
Quartet for piano, violin, viola, and cello
Quintet for flute, harp, violin, viola, and cello
Duo GOULARD-MARTIGNY and friends

Programs below




Recent Recordings
Jean-Michel Damase: Ballade; Duo concertante for flute and harp; Double Concerto for viola and harp; Double Concerto for bassoon and harp (World Premiere Recordings) | Rachel Talitman, harp; Luc Loubry, bassoon; Benoît Fromanger, flute; Pierre-Henry Xuereb, viola | Harp&Co

Another very important addition to the recorded repertoire. Here the complete concertante works for harp en duo with flute, viola, and bassoon (all world premiere recordings), along with the Ballade for harp and string orchestra, are performed by harpist Rachel Talitman. Winner of several international harp competitions, Talitman is also co-founder of the Harpeggio Ensemble, dedicated to "playing, recording and promoting the unknown repertoire of the harp".

The complete program:

Ballade for harp and string orchestra
Duo concertante for flute, harp, and string orchestra
Double Concerto for viola, harp, and string orchestra
Double Concerto for bassoon, harp, and string orchestra

Click here to purchase this disc
Mouvance: French Music for Harp and Voice | Chantal Mathieu, harp & Sakuya Koda, soprano | Doron [FR]

Exact work(s) unknown. Also includes songs by Bernard Andrès, André Caplet, Henri Duparc, Gabriel Fauré, Francis Poulenc, Marcel Tournier
Ravel: Valses nobles et sentimentales; Fauré: Nocturnes №7-№13 | Jean-Michel Damase, piano | Accord [FR]

The second disc in the series Collection musique française featuring remastered recordings by Damase, the pianist. It is often overlooked that M. Damase is an extremely accomplished concert pianist. With the critical praise that followed the re-release of the his interpretations of Fauré's Nocturnes and Barcarolles, this oversight is finally being rectified. In addition to the works featured in the title are Fauré's Valse-Caprice N°3, Impromptu N°3 and Ravel's lovely miniatures, Prélude and Menuet sur le nom de Haydn.
Piano Music by Jean-Michel Damase | Nicholas Unwin, piano
Introduction et Allegro | Thème et Variations | Sonate | Apparition | Huit Études | Sonatine
Somm / SOMMCD 034

The most important addition to Damase's recorded repertoire in over a decade. Nicholas Unwin has received universal praise for his brilliant performances of works previously unavailable on any format.

In their May 2004 issue, BBC Music Magazine has awarded this recording «««««, its highest rating, in all categories. Mr Unwin and Somm Recordings are to be congratulated for their tremendous achievement! Here is an excerpt of the review:


"Though it might be dismissed by the snootier elements of the music press - the music is resolutely tonal with conservative harmonies, is attractive and immediately enjoyable - for me Damase is the most pleasurable discovery since encountering Kapustin, elements of whose style he shares."
Jeremy Nicholas, BBC Music Magazine, May 2004

For those unfamiliar with the music of Damase, the recording serves as an excellent introduction. Covering works from many periods in the composer's career, it also presents a wonderful variety of compositional forms that showcase his unique voice.

One should not hesitate to add this important recording to their library.

Please support the gifted composer, the incredibly talented performer and brave record label, Somm Recordings, and purchase this CD.

Poésie | Eva-Christina Schönweiß, violin; Kirsten Ecke, harp
Sonatine for Violin & Harp
GENUIN / GMP 04504

The musical partnership of Ms Schönweiß and Ms Ecke began in the Winter of 1995 and has continued in spite of the growing demands of their solo careers; Ms Schönweiß is assistant concertmaster of the Deutsches Symphonie-Orchester and Ms Ecke, solo harpist of the Lucerne Symphony Orchestra. Not only is this the duo's première recording, but it is the first recording of the Sonatine for Vioin & Harp to be available commercially. Also on the recording are works by Boieldieu, Aubuert, Bochsa and the duo's signature work, the Fastasie, Op 24 of Saint-Saëns.
Ecoensemble Trio | Ecoensemble Trio
Trio for Flute, Oboe & Piano
EurArte / EA 0024

Founded in 1991, the award-winning ensemble (Morena Mestieri, flute; Paola Fundarò, oboe; Anna Bellagamba, piano) include many rare and neglected works in their repertoire. Their CD, with additional works by Eugène Goossens, Gordon Jacob, Franco Margola and Giordano Tunioli, can be purchased directly from EurArte.
Gabriel Fauré | Jean-Michel Damase, piano
Les treize Barcarolles; Trois Nocturnes
Universal/Musicdisc 472 302

A French 24-bit digital reissue of recordings made for DECCA in 1956 and 1958 (released in 1957 and 1958, respectively). The program consists of Thirteen Barcarolles and Nocturnes №4, 5 & 6. Liner notes in French and English discuss Fauré and his works.
No biographical information or photos of Damase are included.
Amy Porter, flute; Nancy-Ambrose King, oboe; Phillip Bush, piano
Trio for Flute, Oboe and Piano
Boston Records

Included in the program are works by Holst, Ginastera, Bozza, Dring and an arrangement of the ever-popular aria "Viens, Mallika...sous le dome épais", better known as the "Flower Duet" from Lakmé by Delibes.
White Peacock | Harris-Coates Duo (Debora Harris, flute and Mike Coates, guitar)
Quatre facettes for Flute and Guitar (World Première Recording)
Barking Dog Records. For more information, click here.
Notable Event Coverage
The new production of L'Héritière by the Marseille Opera (May 2004)
Marseille, France

Event coverage includes

Complete list of credits
Exclusive coverage of the pre-concert lecture by André Peyregne, with the composer and Claude Melloni (creator of the role of "Morris Townsend") as guests.
(Courtesy of Bernard A.M. Dreyer, French correspondent for Chez DAMASE)
Reviews by Le Monde & Les Echos
Past performances may be viewed at the Archives page

Submissions
If you are performing or know of any future performances, broadcasts or recordings of works by Jean-Michel Damase, please feel free to submit the information for inclusion here.

Your suggestions and information are welcomed and encouraged.

Acknowledgements
Bernard A.M. DREYER,
Correspondent in France for Chez DAMASE.
Much of the information from France has been provided by M. DREYER and for that I am most grateful. His assistance has been invaluable.

Sincere thanks to the following people for their contribution and assistance:

Theodore Presser Co
United Music Publishers
Daniel Emerson
F Fumelli
D Story